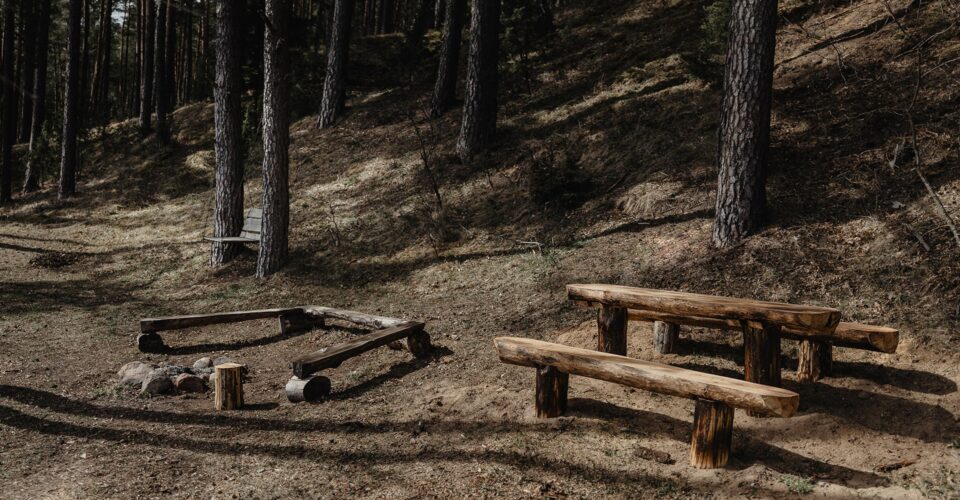 adults €4.00
children 6-14 years old €2.00
camper/car €2.00

Quit hours: 11PM-8AM
Fits up to 4 people
This one got the name because it's furthest from the main zone and it is a very good choice for romantic couples. Its spot itself is on the lake shore, has a tiny bridge and swings. There is a walking path going through the place, but people walk through here very rarely.
There is a longer walking distance to the toilets and outside kitchen.
We recommend bringing two person tents here.
Additional services
BBQ (5€/day)
Wheelbarrow full of fire wood (10€)
Bike rental (5€/1 hour, 20€/day)
Single SUP board rental (10€/1.30 hour, 30€/day)
Triple SUP board rental (15€/1.30 hour, 40€/day)
Boat rental (5€/1 hour, 20€/day)
Paddle boat rental €7/1 hour; €10/2 hours
Sauna from 3 people 100€
Sauna + ritual for two people - 180€
Sauna + ritual for up to 8 people 180€